The 807 shop grinder is the perfect choice for quality-conscious coffee shops and roasters that grind coffee for their customers directly into the coffee bag. Equipped with professional precision grinding technology, this high-capacity grinder provides optimal grinding results even under high workloads. The 807 combines high quality construction with enhanced technical features and modern design for the utmost user-friendliness.
Premium quality hardened steel burrs for high and reliable grinding performances
Cutting-edge burr geometry for precise grinding
Extra-wide range of grind size adjustments from turkish fine up to very coarse (cold brew)
Steady ground coffee flow with minimal retention providing an even distribution into the coffee bag
High-end bag clamping lever and knocker unit guaranteeing minimal retention on the slide
Characteristic anodized aluminum adjustment wheel for convenient and accurate setting
Durable high-performance motor with a high average performance of 7.5 grams per minute
Improved heat management with two active fans for a steadily higher performance at significantly lower temperature
Acceptably quiet grinding sound for minimal customer impairment
Modular construction with easy burr access for quick and convenient maintenance
Quickly removable bean hopper and magnetic drip tray for easy and thorough cleaning
Compact footprint ensuring the efficient use of valuable working space
Elegant shaping and high-class materials reflecting the highly esteemed Ditting standards
Share
View full details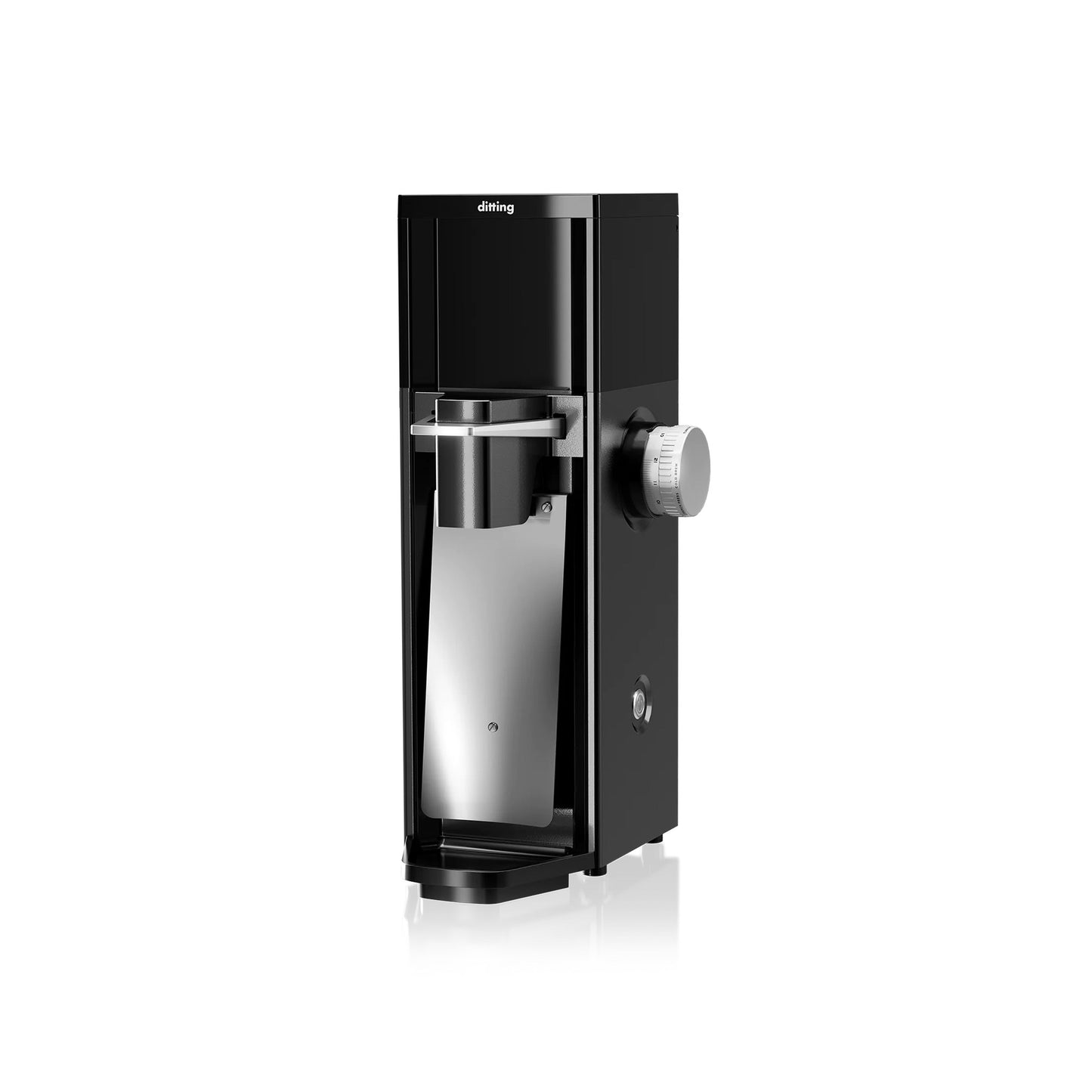 Interested? Contact Us Now!